Scary Teacher 3D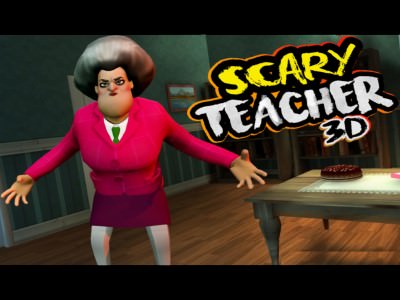 Scary Teacher 3D - in this game you have to play as a girl who cannot find a common language with her teacher. But when she moves into the house next door to you, the terrible truth is revealed.
Scary Teacher 3D is a recent release, but has already established itself as a great game with a detailed world. In it, you will need to take revenge on your teacher, who does not allow you to study normally, humiliates and uses physical punishment. But soon she will move into the house next door to you, and then you will have a chance to take revenge on her in full.
You will need to break into her house and scare her. You have to go through many missions, during which it turns out that she beats children and animals. Her house consists of 15 rooms, each of which hides a mystery. But most importantly - do not forget about the basement. What you find there will simply shock you.
Features of Scary Teacher 3D:
Good 3D graphics.
Excellent optimization.
Developed plot.
Lots of notes inside the house.
Amazing music.