Krypton Egg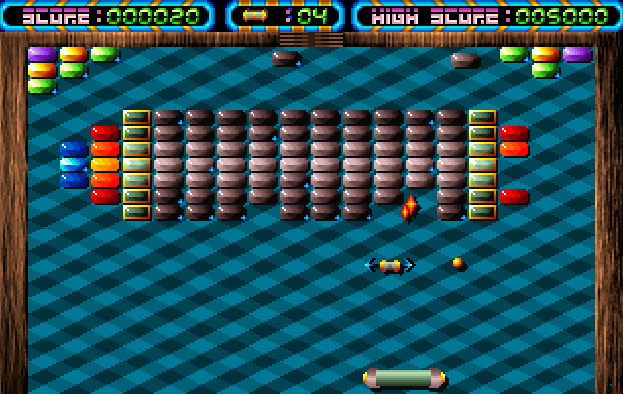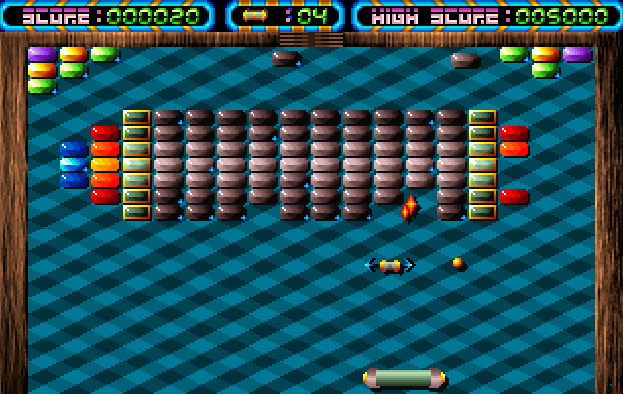 Start!!
Krypton Egg is another version of Arkanoid.
The egg acts as a ball. We push it away from the platform so that it breaks the blocks, we make sure that it returns back to the platform. Naturally, a number of blocks contain useful and harmful bonuses. For a while, we may have a second egg, the platform will gain weapons to shoot the blocks or will be able to fly, the egg or platform will increase (or decrease) in size and so on.
The interesting part starts a bit later: they come - monsters. At first, most of the monsters seem to be harmless and only dirty in a petty way (for example, knocking down the direction of egg flight). But then much more vile creatures appear: for example, some can destroy the platform if they get to it and touch it, and there will also be a boss shooting rockets, from which it is necessary to dodge ...
It graphically looks relevant at all times (like all arkanoid), and the above-described fresh ideas (such as monsters or a shooting platform) only add to the game acuteness. If one of the fans of the subgenre has not yet seen - the strictest recommendation.